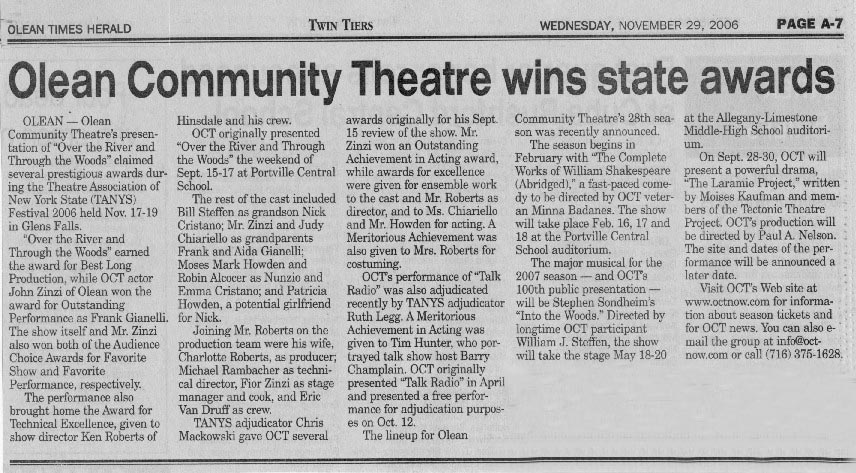 On the set of Over the River and Through the Woods at the TANYS (Theatre Association of New York State) FESTIVAL 2006 in Glens Falls, NY, November 18. BACK L to R: Eric Van Druff, Nathan Bell, Charlotte Roberts, Herce Alcocer, Ken Roberts, Moses Howden, Bill Steffen, Fior Zinzi, John Zinzi.  SEATED L to R: Minna Badanes, Robin Alcocer, Patty Howden, Judy Chiariello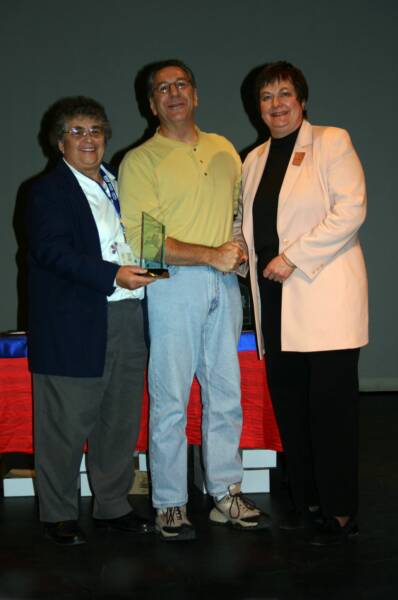 John Zinzi (center) accepts the award for Outstanding Performance from TANYS President Ruth Legg (left) while shaking hands with Festival Adjudicator Annette Procunier.

Show Director Ken Roberts (center) is congratulated by Festival Chair Laura Andruski (left) and TANYS President Ruth Legg (right) after receiving the Best Long Show Award.

OCT Show Takes Top Prizes at State Festival!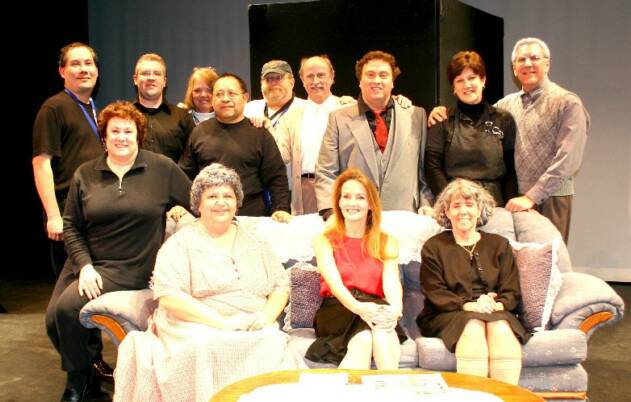 TANYS Festival 2006

November 17 - 19, 2006    Glens Falls, NY

Best Long Production

Over the River and Through the Woods

presented by Festival Adjudicator Annette Procunier

Award for Outstanding Performance to

John Zinzi as Frank

presented by Festival Adjudicator Annette Procunier

Award for Technical Excellence to

Ken Roberts and the Crew

presented by Festival Technical Director Bob Frame

Audience Choice Award - Favorite Show

Over the River and Through the Woods

Audience Choice Award - Favorite Performance

John Zinzi as Frank